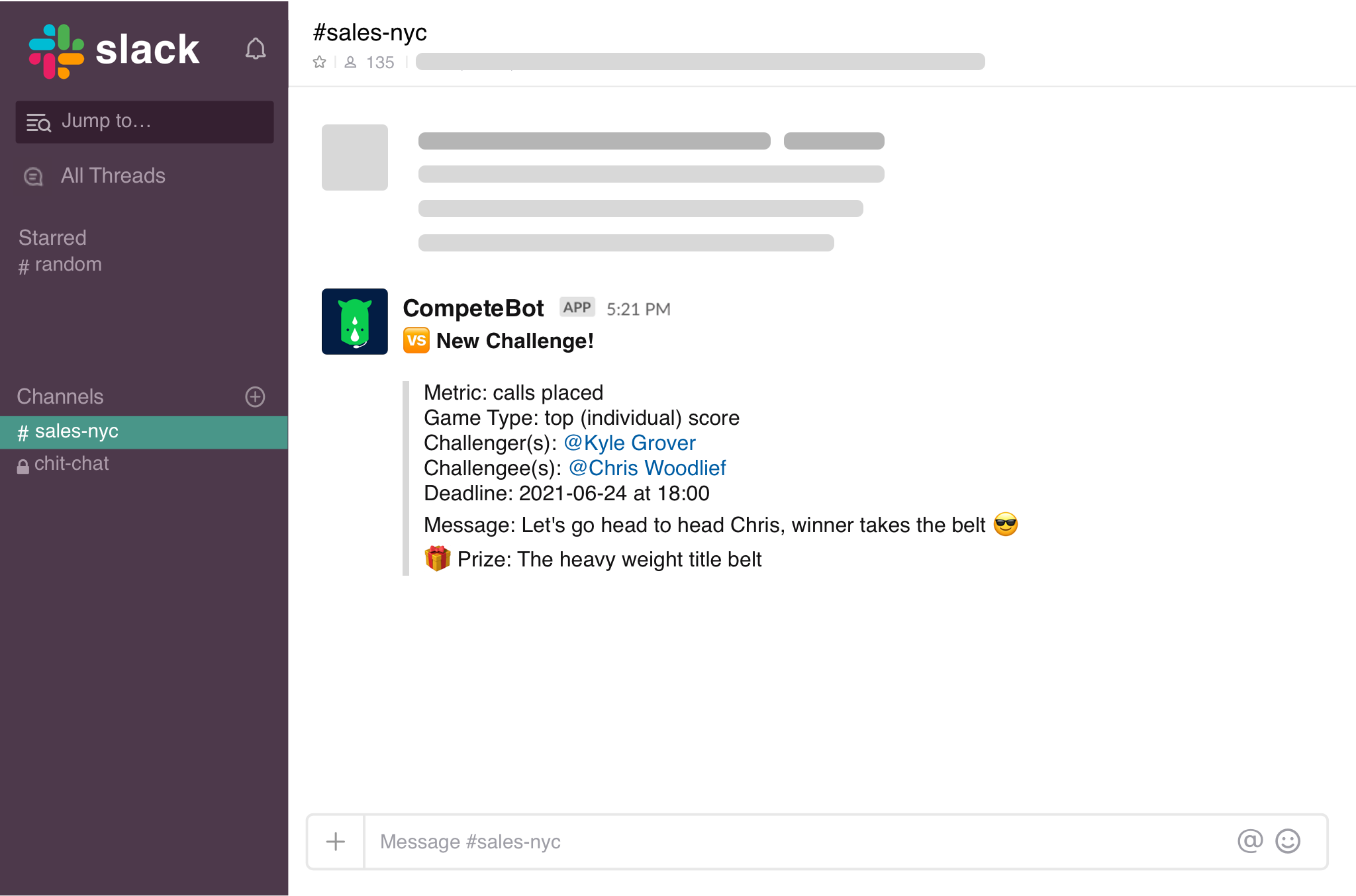 Easily Setup Team Challenges & Goals
With challenges, you and your reps can setup 1 vs. 1 or team vs. team games. Choose the metric of your choice, what the teams will be, and when the challenge will end.

Setup goals across several performance metrics such as conversations held, calls placed, meetings booked, and emails replied to. Name your target, prize, and deadline.