This month we have another great round of new product features and improvements to the Slack CompeteBot. Read more about each feature below!
🕰 Run Messages on the Half Hour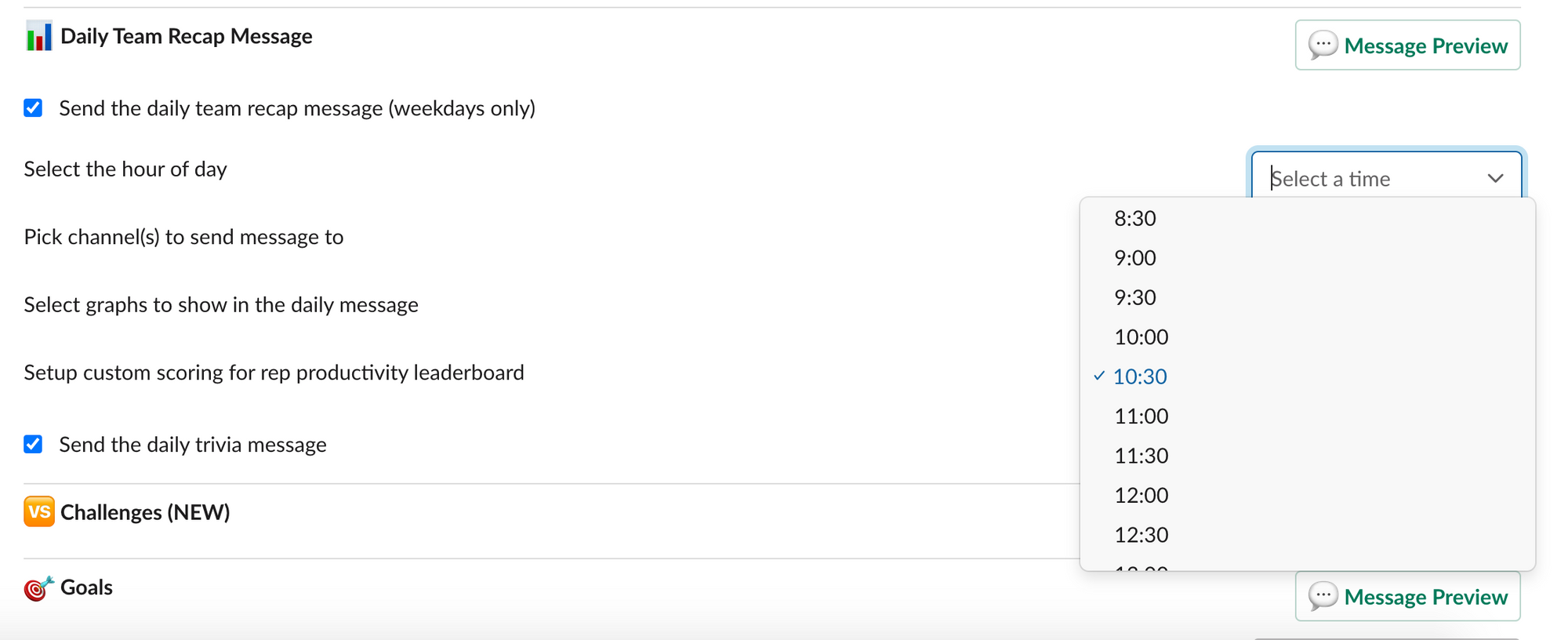 Now, all of the messages and features of CompeteBot (such as Daily Recaps, Coaching Calls, Retros, Power Hours, Challenges, etc.) can be executed to run or start on half hours.
🎯 Instantly Updated Goals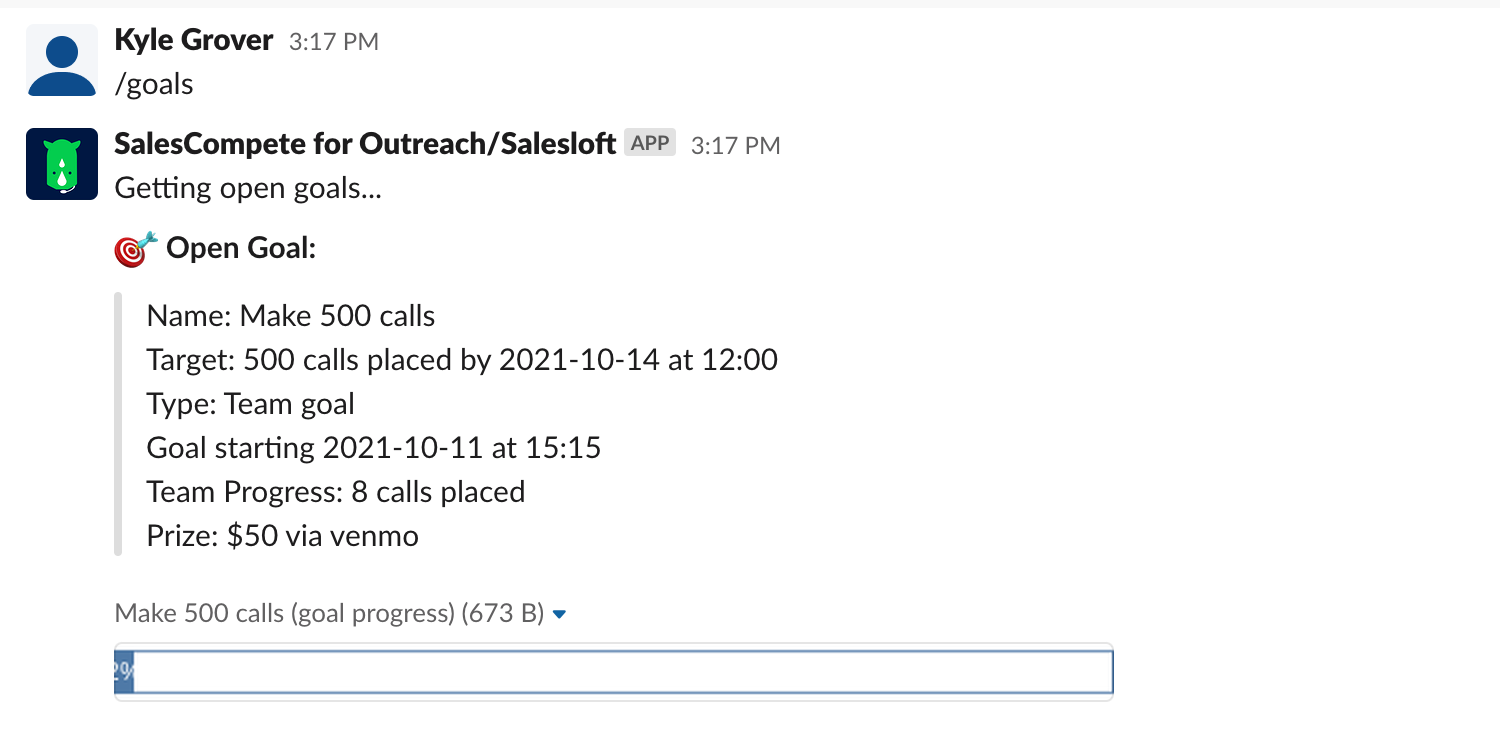 By typing in the "/goals" command into any Slack channel, you can instantly update the goals that you're running with your team. These used to be updated only every hour on the hour.
Other Improvements & Tweaks:
updated the default daily recap graphs that are selected for new users
enabled a trial expiration mechanism in the UI
setup a warning at the top of the home tab UI under basic settings in the event both required settings are not filled ou
meeting bounties are no longer case sensitive with tags
---
Those are all of the updates for October. We look forward to sharing the next round of updates with you all very soon.
~ SalesCompete Team