TL;DR: Tools like Ambition, LevelEleven and Hoopla are great for enterprise sales teams with more than 30 BDRs that not only require significant customization to their tools, but also new and creative ways of spinning up new challenges and competitions. If you're looking for a fast-to-implement, simple-to-configure bot that works inside of Slack, connects to Outreach/Salesloft, and doesn't have strict price minimums... checkout SalesCompete.
If you've spent any amount of time shopping around for sales gamification, sales motivation, or sales coaching software, you've inevitably been through many sales demonstrations of tools that are ultimately offering a lot of horsepower that you may not even desire.
The genesis of SalesCompete – a bot that takes one click to install and works solely inside of Slack – came about during the Covid-19 pandemic / fever-dream of early 2020. Our Business Development team needed a way to keep the motivation and camaraderie of the famous "sales floor" intact. We started looking around for tools to help us do just that. We use Salesloft internally, but knew we might switch over to Outreach.io soon, and so whatever solution we would go with had to work with both of these tools.
As we began sifting through the market, we checked out Ambition, LevelEleven, and Hoopla. After taking demonstrations with each, they all seemed like very polished solutions. For the most part, they actually offered way more than what we really needed. We weren't looking for every possible style of tournament challenge and AI to tell us when to dial more, we were just looking for an easy way to pull up relevant statistics from Salesloft/Outreach and keep the team engaged and motivated. The other issue was we certainly did not want to spend $7,500 or more as a minimum commitment to a solution that really was meant to be lighter weight.
This is where SalesCompete in. There are no 30-seat minimums, special array of dazzling AI features, or undesirable sales demos to sit through. It is designed from the ground up to be installable, configurable, and ready-to-go in minutes, and by you. Out of the box you get just the features you care about like:
👉 1. Daily Sales Recaps
Send messages every morning to your team with week-to-date leaderboards, statistics for all team members, and a daily dose of inspiration.
👉 2. Team Goals
Setup goals across several performance metrics such as conversations held, calls placed, meetings booked, and emails replied to. Name your target, prize, and deadline.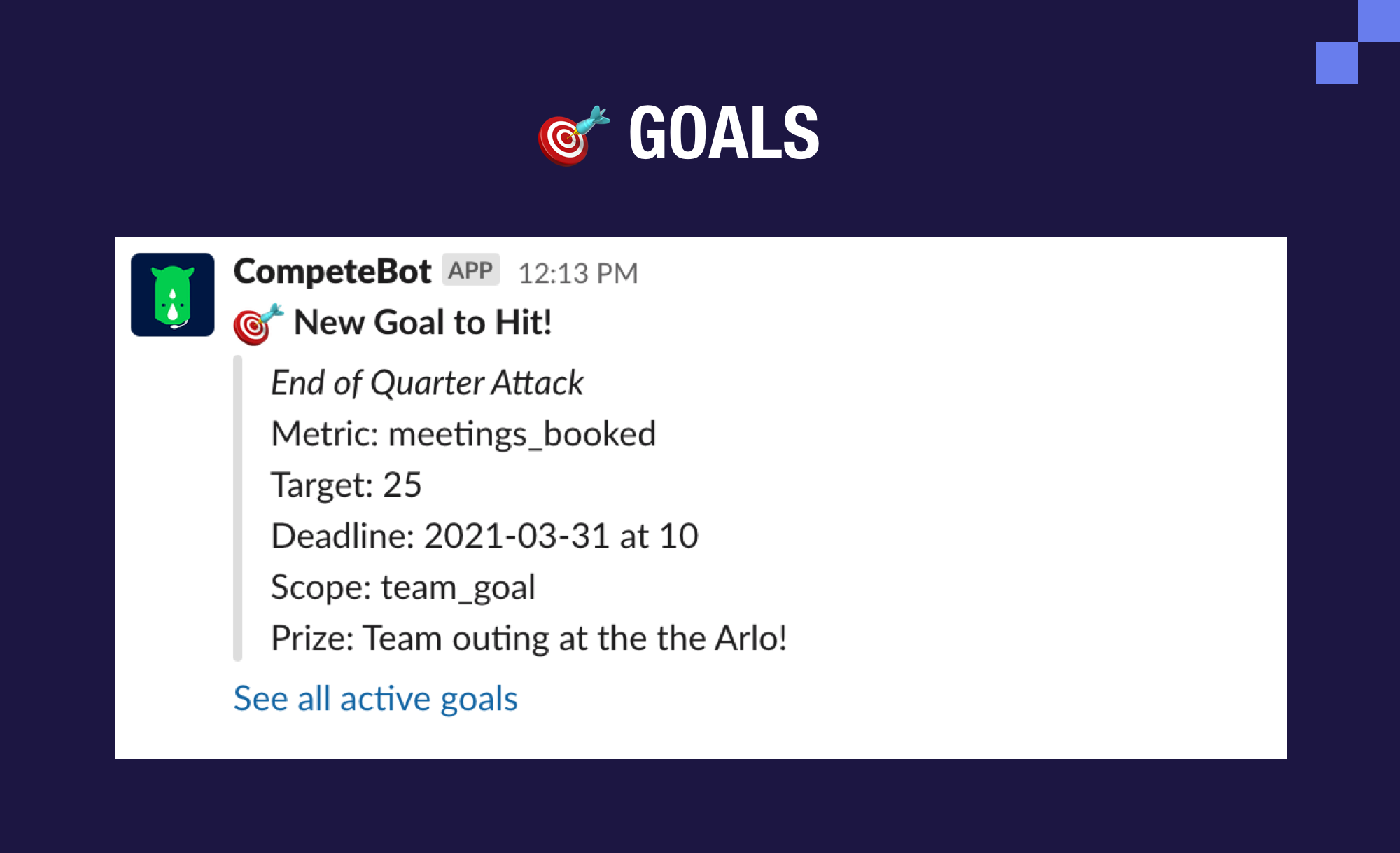 👉 3. Success Notifications
Each time a new meeting (success) is booked, get a notification in real-time straight into Slack, along with a recording of the call.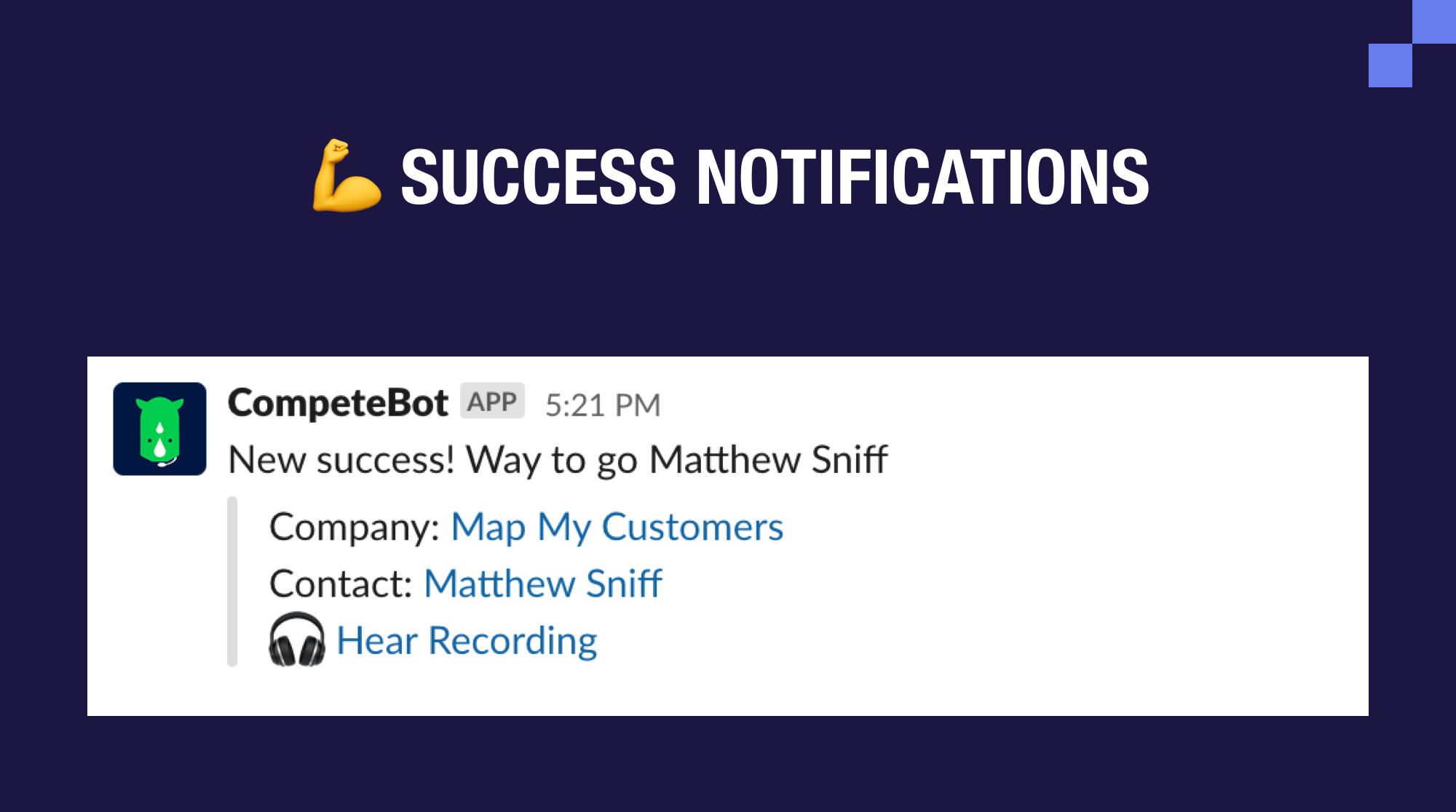 ... and much more. For a detailed comparison, check out how SalesCompete compares to: