On-demand leaderboards and daily reports are a very large part of what makes SalesCompete so helpful for busy inside sales managers. Using them gives you valuable time back in your day to focus on the people management that really matters. Today, we bring a much welcomed and anticipated upgrade to our longer-term data reporting and on-demand stats features – week-over-week reports. Let's see how you can take advantage of these!
What can I do with Week-over-Week Reporting?
With week-over-week reporting you can view sales analytics and metrics across your whole team for metrics such as: calls dialed, conversations held, emails sent, emails replied, meetings set, successful calls held, prospects added to cadences/sequences, and more.
An example of the week-over-week option chosen for the "/leaderboard calls" command: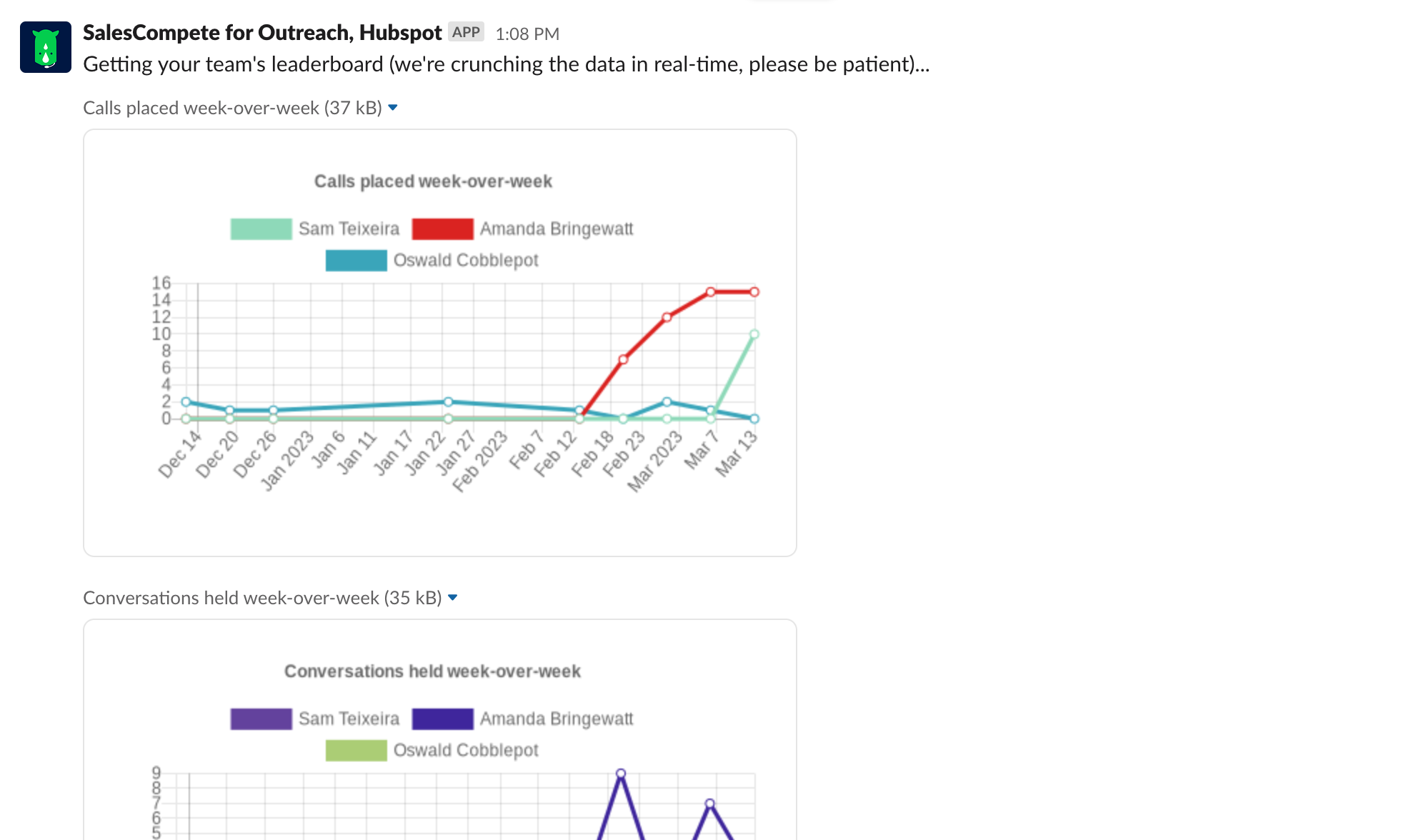 Several metrics graphs appear when you view the week-over-week reports from the home tab UI or at the top of a daily report: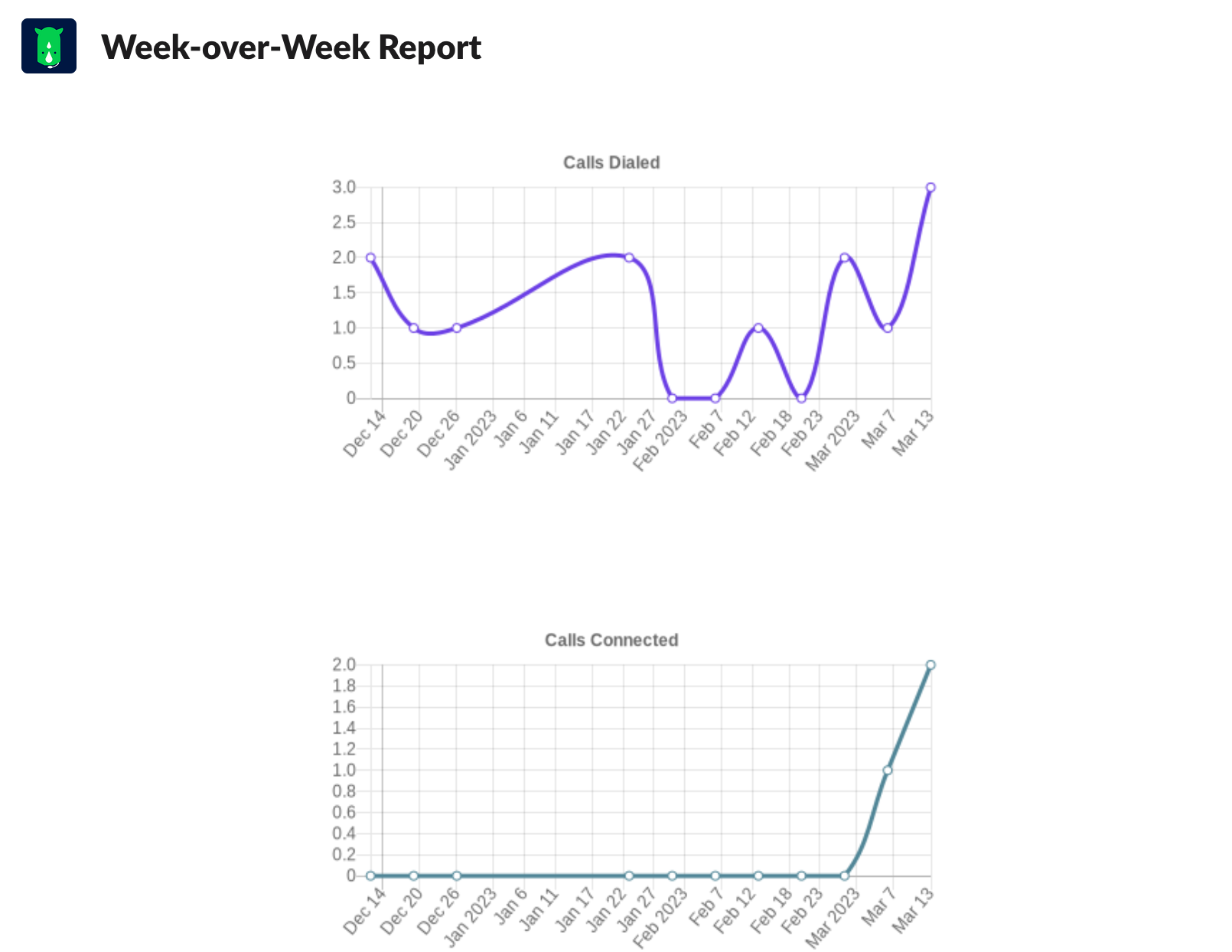 Where do I Access these Reports?
From the home page of SaleCompete: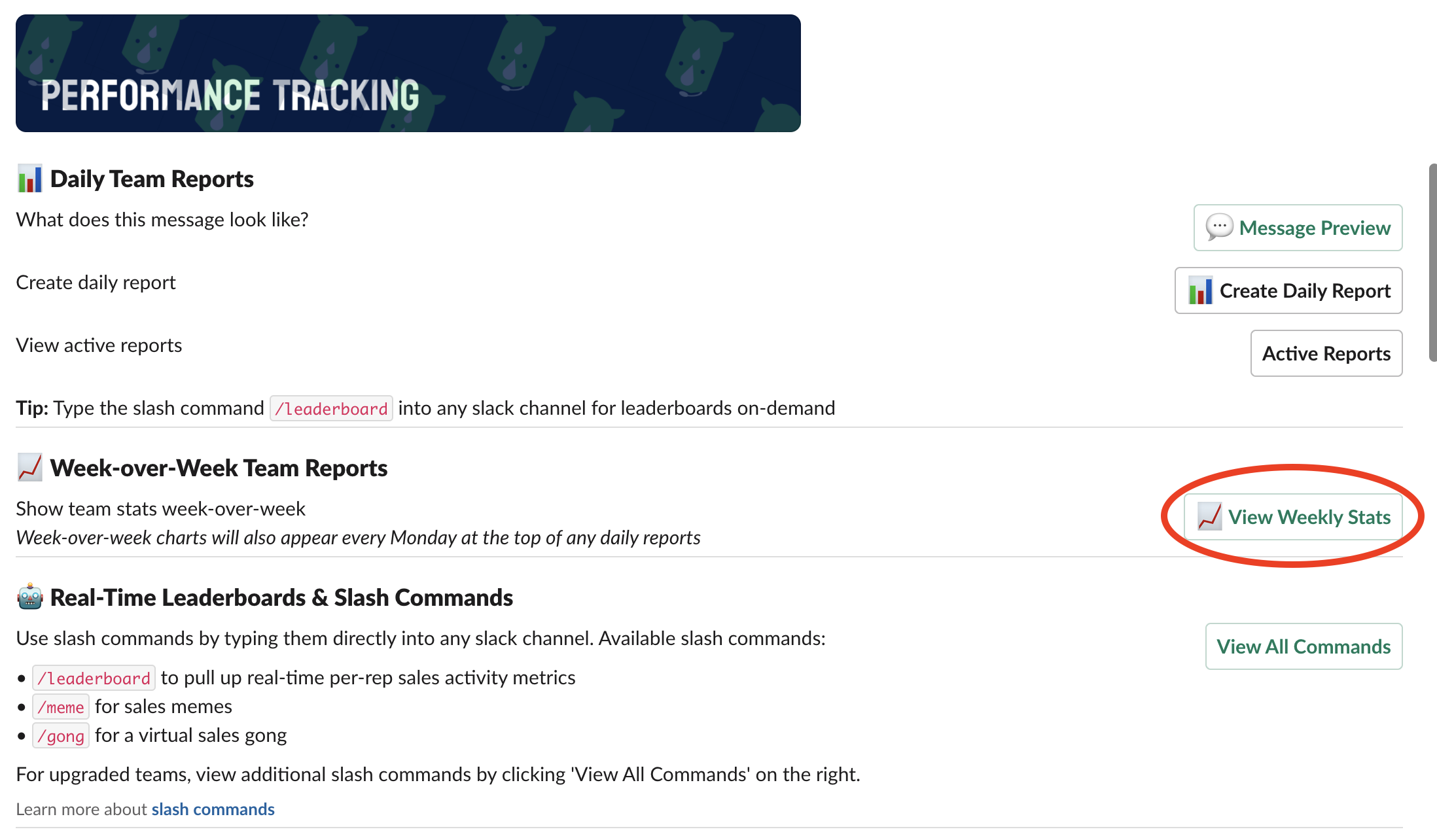 From the /leaderboard command:
Type "/leaderboard" into any slack channel > hit enter > choose a metric/leaderboard to view...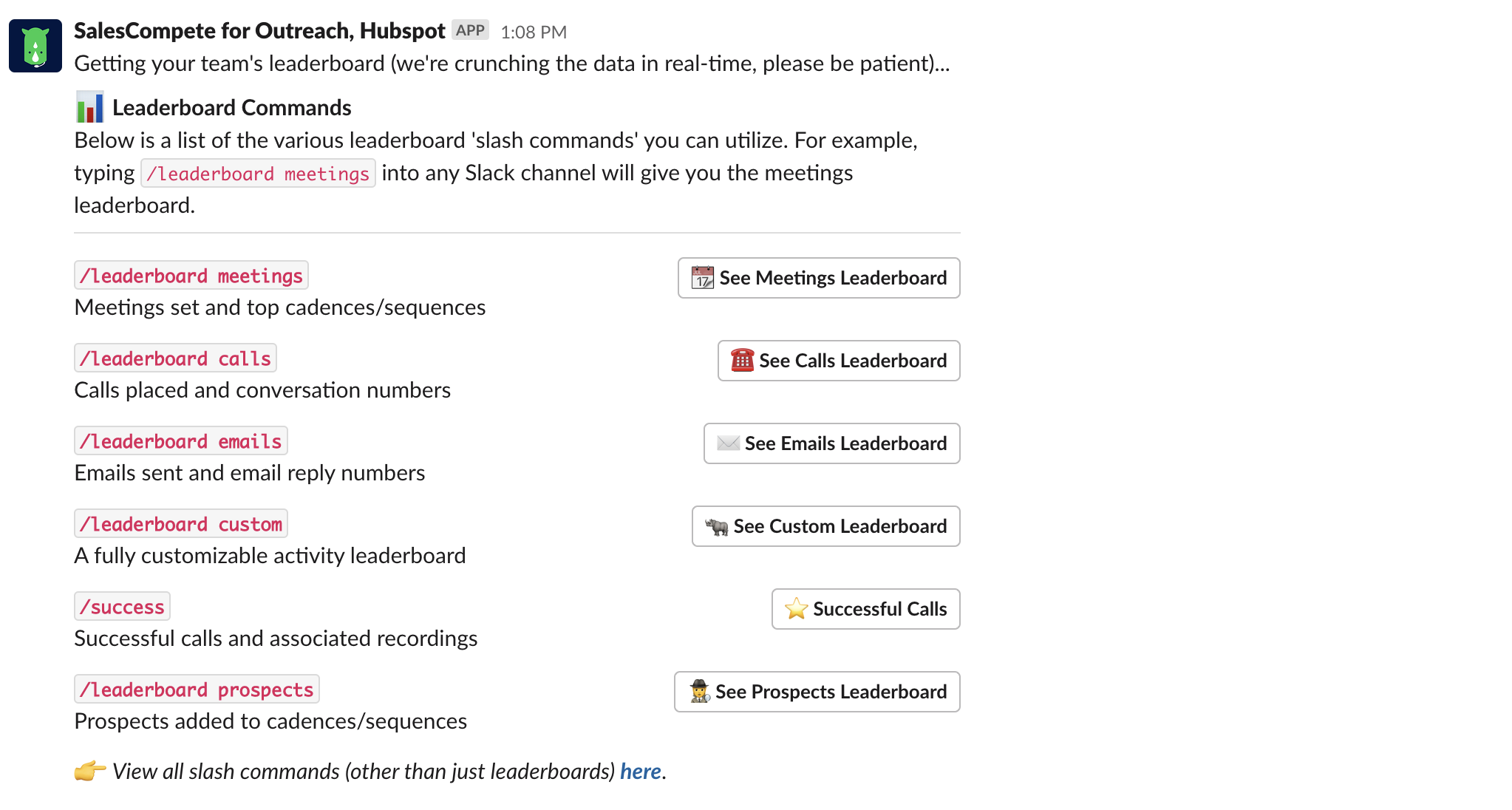 Once chosen, a picker with time range options will appear – choose the "week over week" option and click "submit":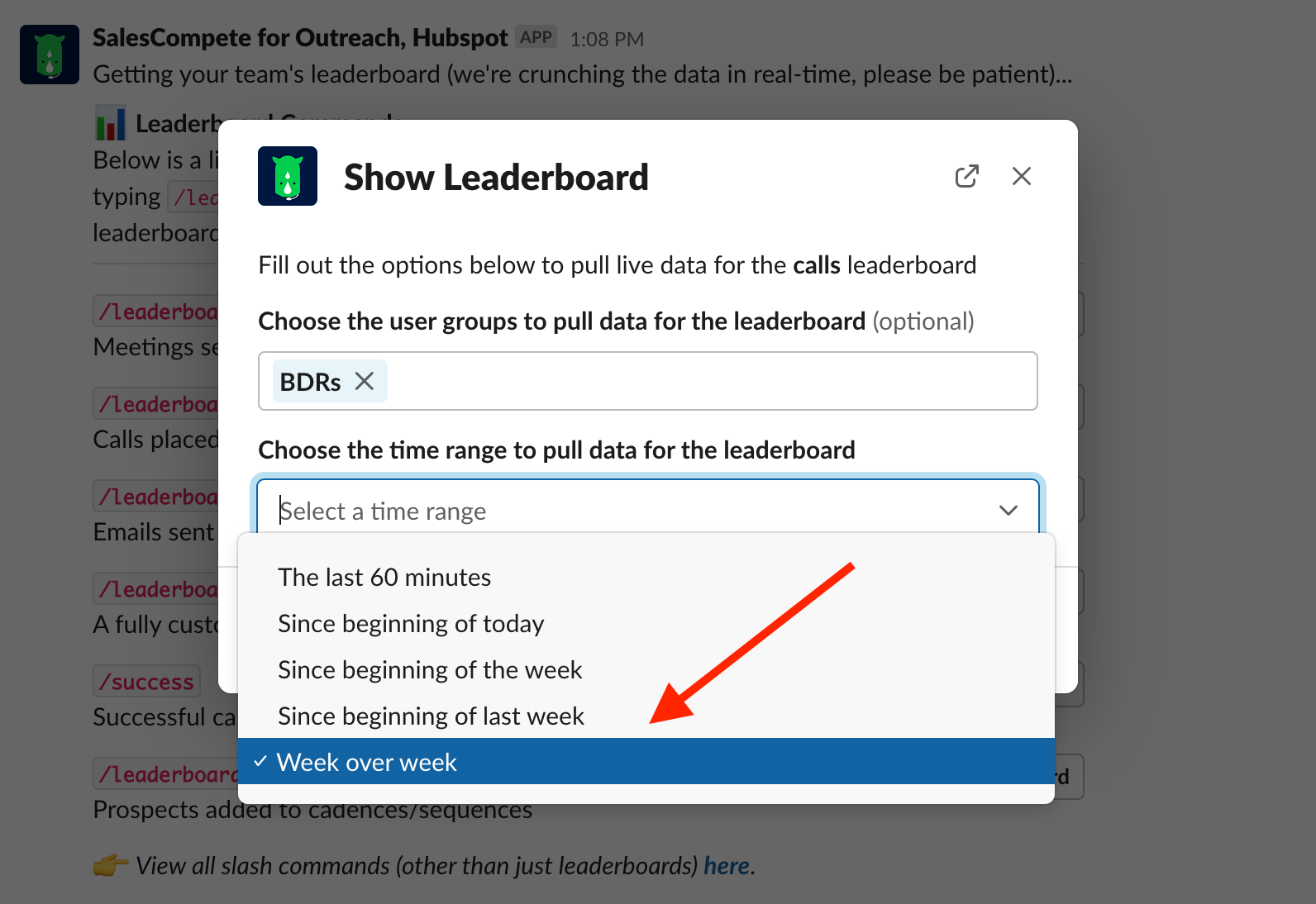 From the top of a daily report (that runs on Monday):
The last place you can pull up weekly reports is from the top of any daily report that runs on a Monday. Click 'view weekly team stats.'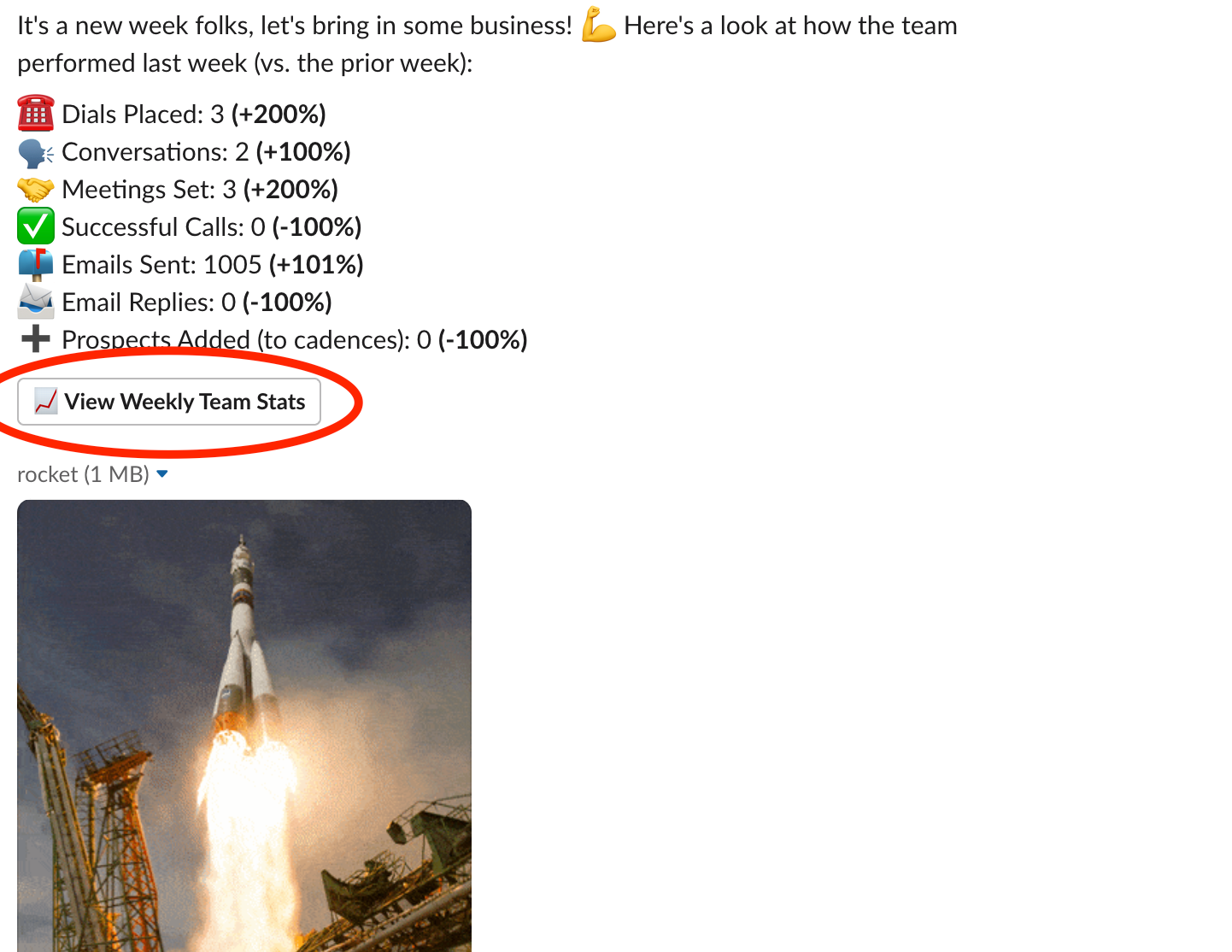 ---
If you have any questions on how to best utilize the above, reach out at support(at)salescompete.com!
~ Kyle